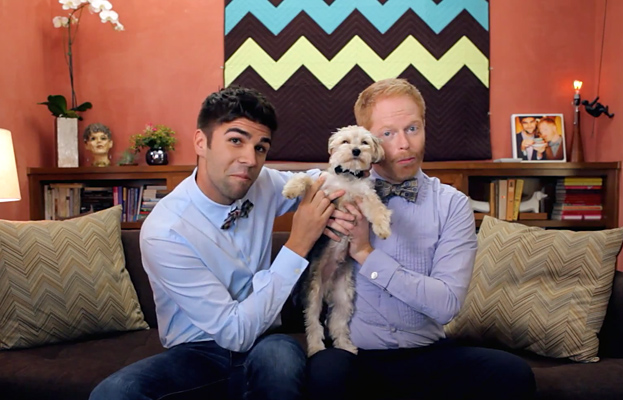 Good morning friends! After last week I am ready to get back to my daily blogging routine. Next semester we start product design, which I am very excited for. Industrial design sounds like so much fun, but sometimes I doubt the intentions of the field. Does it just feed our consumerist way of life? Products like this remind me that any type of design can make a difference (especially product design). So check out these wonderful bow ties! Jesse Tyler Ferguson designed a line of deeply fabulous bow ties and all of the proceeds go to his organization Tie the Knot. Tie the Knot was founded by Ferguson and his fiance,

Justin Mikita:
The goal of Tie the Knot is clear: to advocate for the civil rights of gay and lesbian Americans throughout the United States and to look damn good while doing it.





It's simple: We will release a collection of neckwear seasonally, inspired by our favorite art, fashion, things we see on the street, and things in our living room. Each bow tie will be produced in limited quantity to inspire and promote uniqueness & individuality. All proceeds from the sale of the bow ties will go to various organizations that are in the trenches fighting for the civil rights of gay and lesbian Americans every single day.
I wish I had more male friends that wore bow ties. If you do, buy one! It would make a great holiday gift.
--grace